ALINA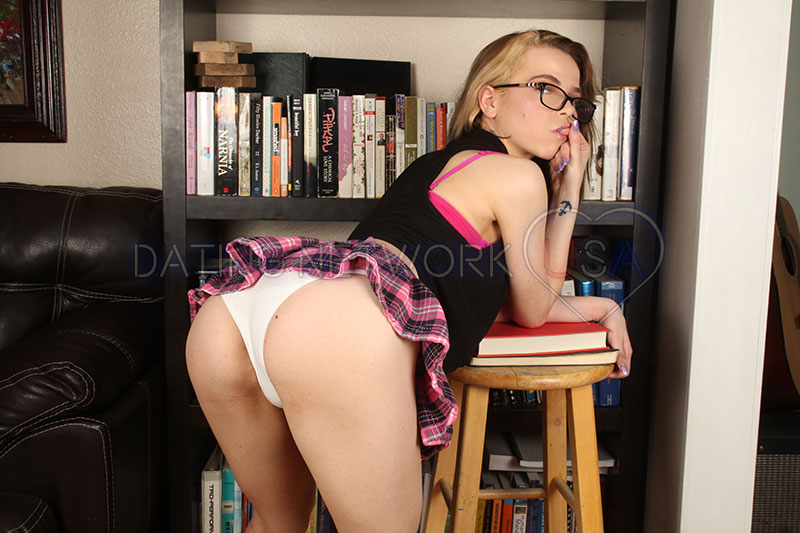 About Me:
Nationality: European
Birthday: 08-12-1996
Hair Color: Redish Brown
Eye Color: Hazel
Bust: B cup
Height: 5'2″
Favorite Things: I love going out, being a flirt, role playing, my cat Theo, and I'm a sucker for flowers.
Just like my name, my entire personality and my appearance is unique. I love being different and hope you will appreciate what I have to offer to you. If you are looking for a date with someone compassionate and caring, then you have stumbled upon the right profile. I am available for dates of all types, all durations, and all frequency levels.
I'm a total flirt. :-* I admit it. If you don't like having a girl touch you and try to get your attention constantly, then I'm not the one for you. I flirt outright, at all times, in all places. I want people to know you are mine and I won't stop being bold about it. If you like this kind of behavior, we will get along, very, very well. You're welcome to throw it right back at me too! I love being the center of attention and together we can make this happen in an interesting and exhilarating manner.
I can't really let out all of my secrets here on this profile. That would ruin the surprises I have in store for you. You have to trust me on this….you'll be pleased. Like I said, I want your attention. If you are willing to give it to me, I'll reciprocate in ways you wouldn't have even thought about.
Fun and fantasy await with a date with me! 😉 I've got plenty of tricks up my sleeve and can't wait to see if they tickle your fancy. Want to give it a try? Give me a call and let's do this dating thing right!